Sale!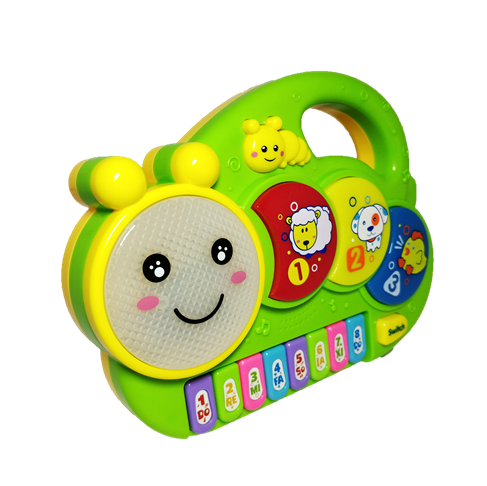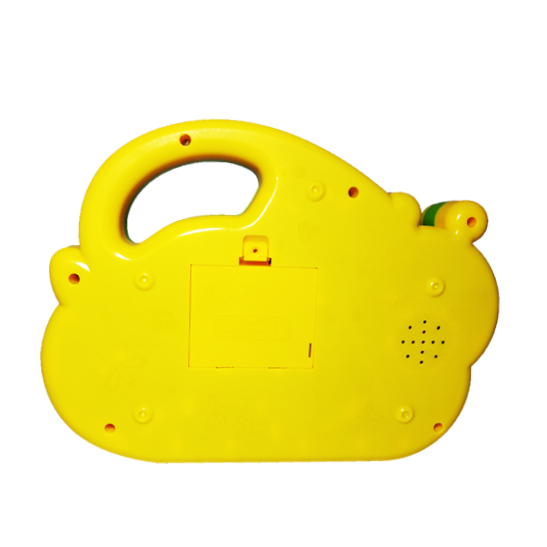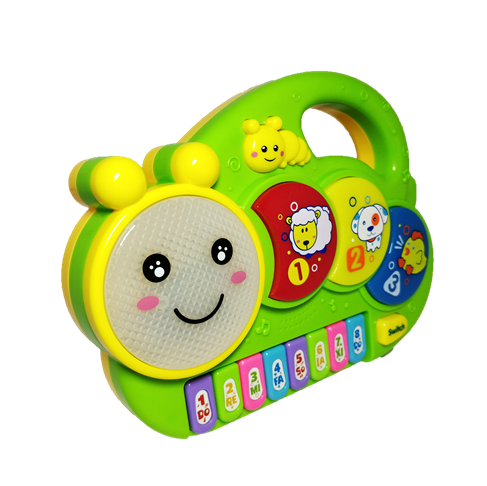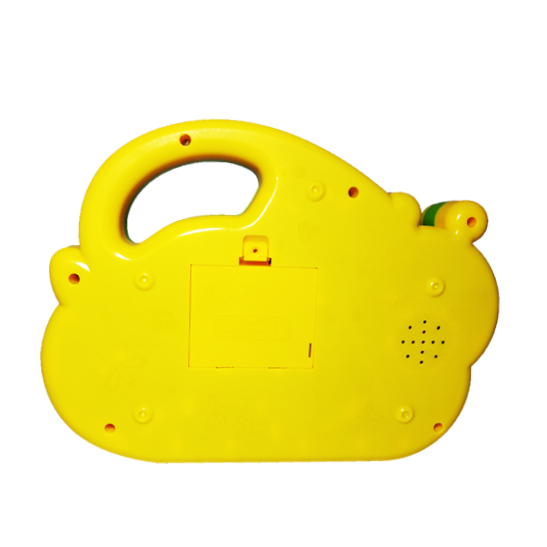 Caterpillar Music ELF Piano Musical Toy For Kids
Key Features:

🟠 14 Buttons Piano with Gorgeous Lights
🟠 Sounds – Animals, Numbers, Music, Drum, Funny
🟠 Separate Mode Switch Key
🟠 Lighting Function
Key Benefits:
🟠 Develop a sense of hearing and touching
🟠 Vision training and music intelligence
🟠 Hand & eye co-ordination
🟠 Rhythm & pattern recognition
Other Specifications:
🟠 Age: 3+ years
🟠 Material: Plastic
🟠 Battery: 3 x AA Batteries (not included)
🟠 Battery Type: Non-Rechargeable
🟠 Weight: 260 gms
🟠 Dimensions: 23x17x5 cms
Only 1 left in stock
Description
About:
Tiddle Toons presents Caterpillar Music ELF Piano Musical Toy for your child. This beautiful Caterpillar Piano comes with 14 different buttons which benefit your child in the ways like Vision Training, Sense of Hearing and Touching, Music Intelligence and more.
It is a good companion for children in the learn & grow. It comes with 14 different buttons with many sounds including animals, numbers, music, drum, piano and funny sounds.
It develops many skills such as developing a sense of hearing and touching, vision training, music intelligence, hand & eye coordination, rhythm & pattern recognition and more. Also, it educates the child's music hobby and the curiosity, discernment for the unknown.
Package Inclusions:
1 x Caterpillar Music ELF Piano
(Battery Not Included)
Delivery:
The product will get dispatched in 1-2 working days and will get delivered as soon as possible (depending on the order destination).
We hope you'll like our product.
Additional information
| | |
| --- | --- |
| Weight | 0.260 kg |
| Dimensions | 23 × 17 × 5 cm |
Return Policy
We, at Tiddle Toons, believe in 100% customer satisfaction. Just order the product with us. If you find any difficulty or any issue with the product, feel free to contact/chat with us or return it. We accept returns within 7 days from the delivery date.
Conditions:
The return package should contain all the parts and free items (if any)
The product should be properly packed in the original packing with the same address label on it
The product should not be broken/torn in any case
Any coupon/offer used during purchase will no longer be applicable
Only logged in customers who have purchased this product may leave a review.